Your One-Stop-Shop for Equity and Debt Fundraising
.
Raise an unlimited amount of capital for your next project with best-in-class legal and financial technology that you can rely on.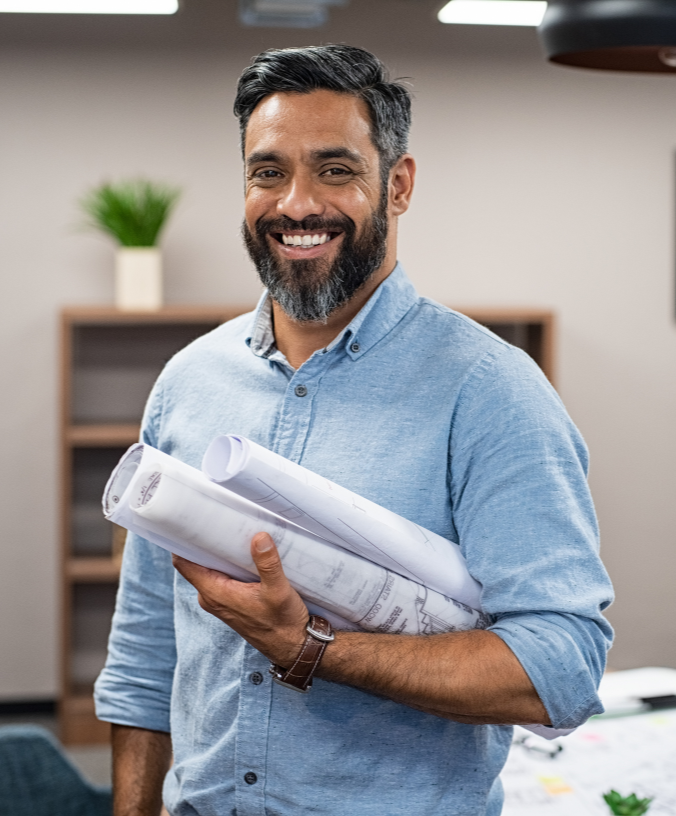 SPONSORS THAT LISTED ON INVOWN
: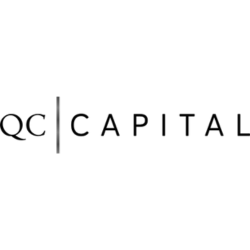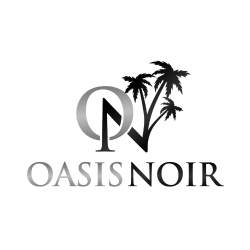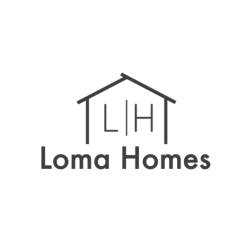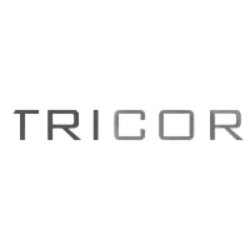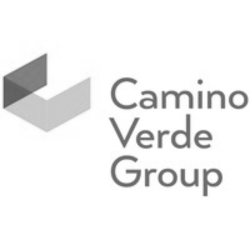 Cost-effective capital, on your own terms
.
With Invown's state-of-the-art fundraising platform, you can accept investments from accredited and non-accredited investors and work with specialist debt partners, all without excessive fees and commissions.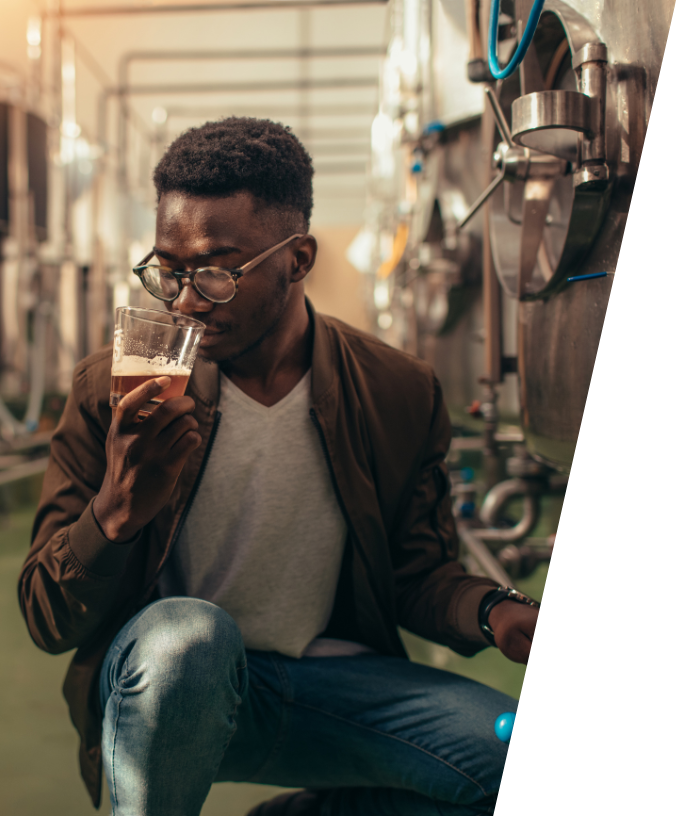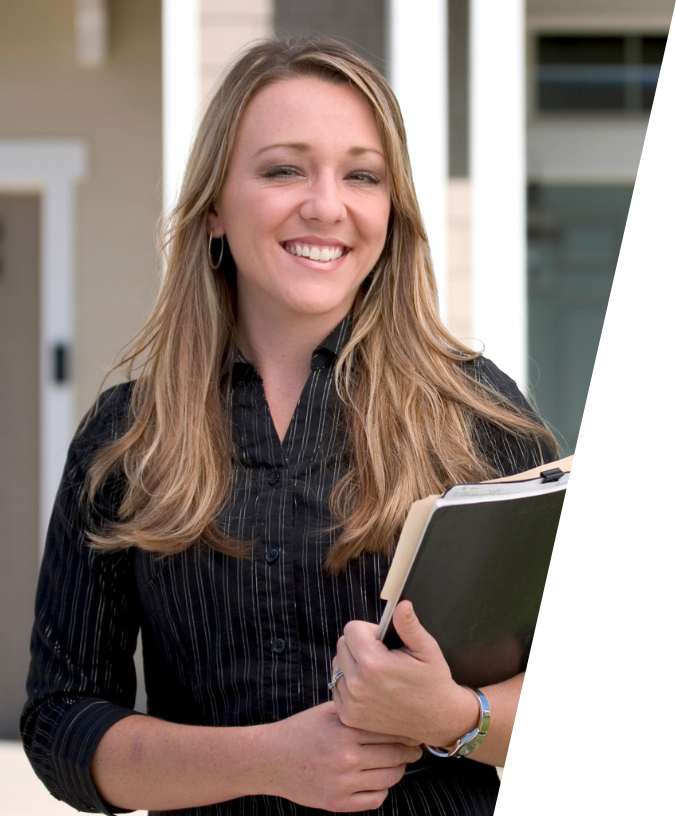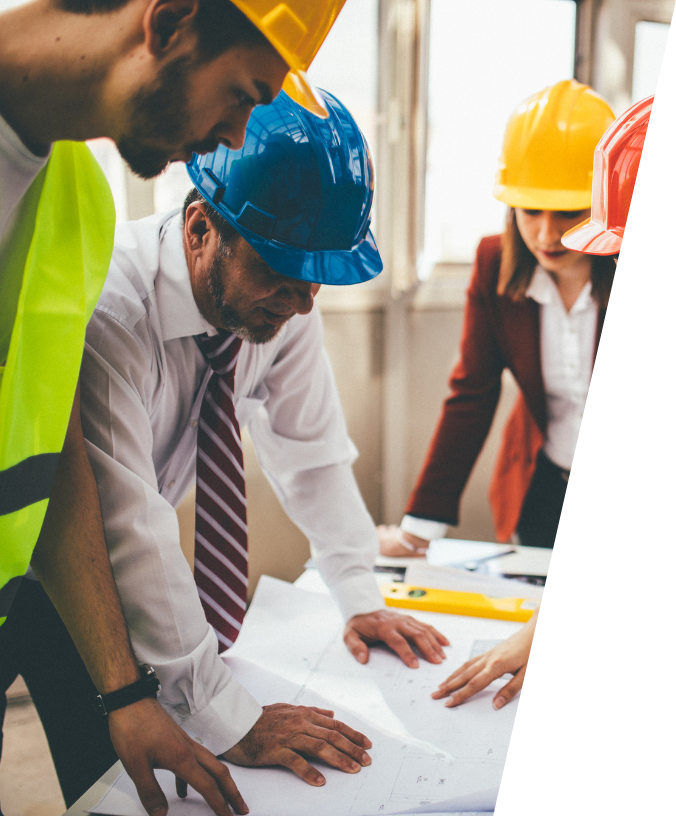 Ambitious projects
.

Inspired by excellence

.
We are proud to support real estate sponsors and other entrepreneurs across all industries
.
Purchasing a multi-family building? Opening a craft brewery? Upgrading equipment for an existing business?
No matter your project or industry, if you've got an idea, we've got the technology to help bring it to life.
Do something incredible
Traditional venture finance may not share the same vision as you, but we do.
Engage your community
Crowdfunding gives people the chance to invest in what they truly believe in.
Innovative technology
.

Designed for you

.
Our platform helps you focus on what matters most: your business, your investors, and your bottom line
.
Need flexible capital solutions? Want to streamline your processes? Keen to boost investor confidence?
From paperwork to payments, our proprietary technology solution facilitates every aspect of your raise.
Hassle-free equity and debt options
Access flexible capital from your investors or our network of specialist debt providers.
Seamless investor experience
Give your investors everything they need to invest confidently in your projects.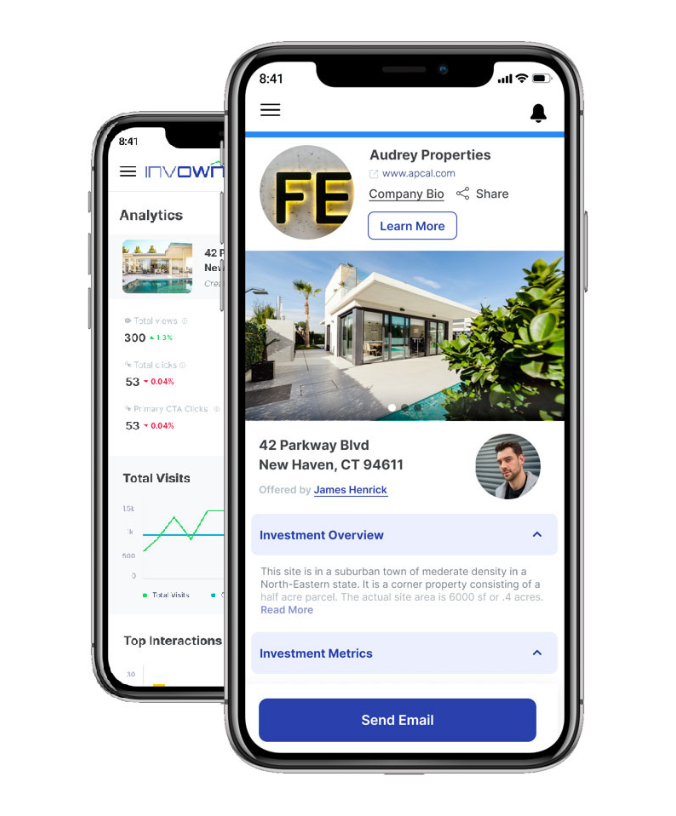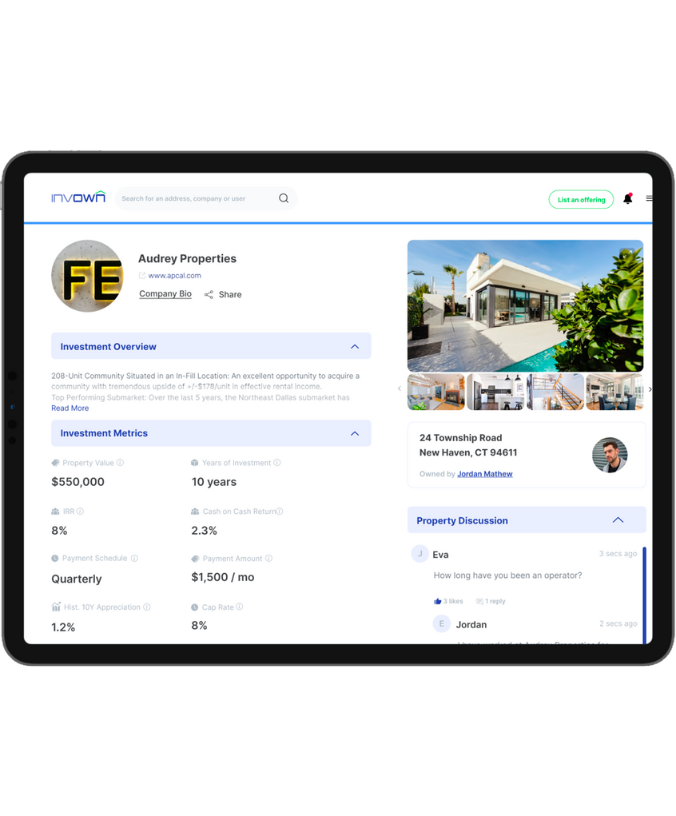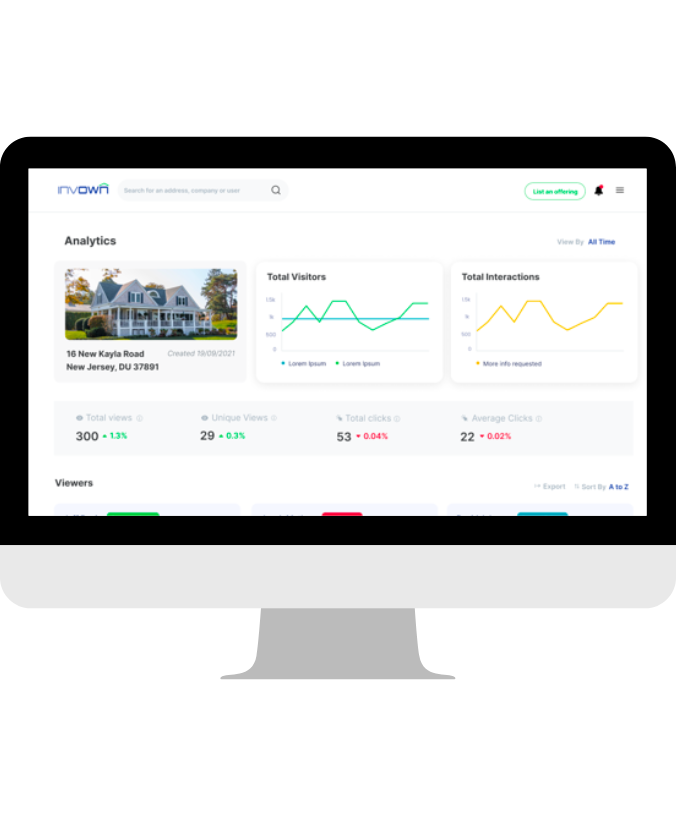 Don't just take our word for it
.
The reasons why issuers choose to work with us may vary, but our commitment to their success does not. Check out what our issuers have to say about working with us.
From luxury multi-family constructions to small batch distilling projects, we're excited to support a wide range of investment offerings. Take a look at some of the projects currently raising on Invown.
Frequently asked questions
.
We get it – raising capital can be complicated. If you need help, browse our frequently asked questions below or email us at info@invown.com.